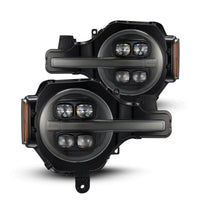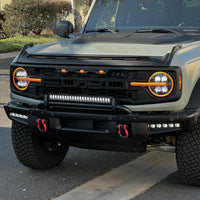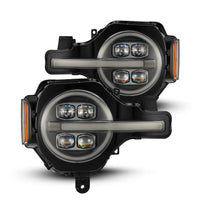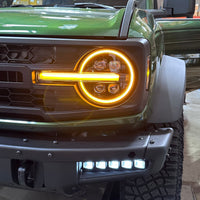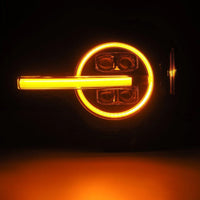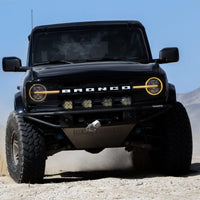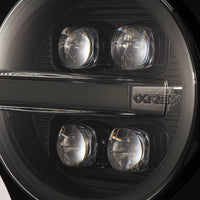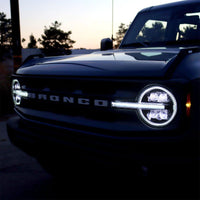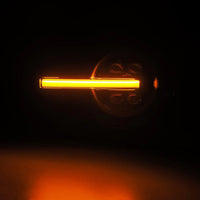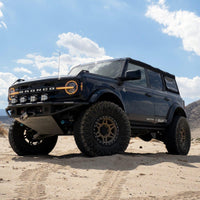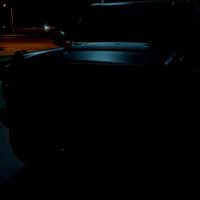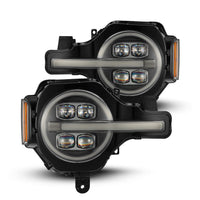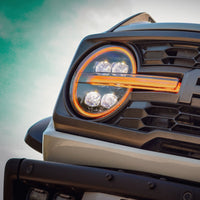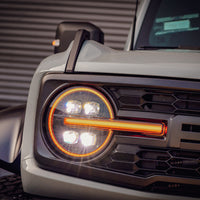 2021+ Ford Bronco Alpharex Nova Quad Projector LED Headlights - Fits 2 & 4 Door (1 Pair)
Description
AlphaRex Nova Series Quad Projector LED Headlights for the 2021-2023 Ford Bronco!
At RPM Bronco, we know that safety is a top priority for Bronco owners, and our Nova Series headlights provide a huge improvement in functional light output while maintaining the classic Bronco look. These quad LED projectors deliver the performance that should have come from the factory, giving you an exceptional on and off-road lighting experience.
Designed to fit all Bronco models except the Raptor (currently unconfirmed), our Nova Series headlights come with either Amber or White DRL options (Raptor style or default style) and feature our patented Ice Cube 3D LED projectors. The DRL works on the circle and straight tube and also works as a sequential turn signal light on the straight tube in amber color. The activation light feature is a running light when you unlock your Bronco. All four projectors light up for low beam, while the bottom two projectors light up for high beam.
Our headlights come in two housing options: black and alpha-black. The black housing has a matte black finish with chrome accents for a sporty look that matches any chrome accessories on the body. The alpha-black housing is a specially designed housing composed of a glossy black finish with a chrome-delete interior. We also apply smoke tint on the DRL lens to give your Bronco an all-black look.
These Ford Bronco NOVA-series headlights are made of polycarbonate plastic lens and have a layer of anti-fog agent on the lens for better light output in extreme weather. We also apply another coating to protect the lens against yellowing and oxidation.
These Ford Bronco NOVA-series headlights are compliant with SAE and DOT FMVSS108 regulations, and we inspect every detail to ensure our customers' satisfaction. With a 2-year warranty, you can trust the quality and performance of our product.
Upgrade your Ford Bronco with the AlphaRex Nova Series Quad Projector LED Headlights today!
Compatibility
Fits all Models of 2021+ Ford Broncos, with the Exception of the Raptor model
Warranty
This Product Features a Lifetime Warranty*.
Shipping
This Product is an Oversized Item. The shipping cost is as follows: Contiguous USA - $50, Non Contiguous - $100, Canada - $100, Australia - $400, Rest of the World - $200