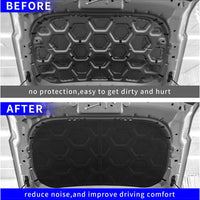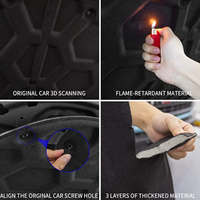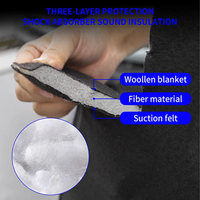 2021+ Ford Bronco Hood Heat and Sound Isolated Cotton - Fits 2 & 4 Door
Description
2021+ Ford Bronco Hood Heat and Sound Isolated Cotton for the  4-Door & 2-Door models!
With its advanced shock absorption and sound insulation technology, this premium soundproof mat helps reduce wind noise and creates a quieter driving environment even at high speeds. Additionally, it protects the hood from aging and wear and tear, ensuring a long-lasting and durable driving experience.
Crafted from high-quality fiber material that is environmentally friendly and odorless, this sound isolation mat fits seamlessly with the original car design and does not cause any damage during installation. Its non-destructive installation process is quick and easy, and the mat is installed directly onto the front engine hood, aligning perfectly with the original car hole positions.
Upgrade your driving experience with the Hood Heat and Sound Isolated Cotton, the perfect addition to your 2021+ Ford Bronco! Please note that this product is not compatible with the Bronco Sport.
Warranty
This Product Features a Lifetime Warranty*.
Shipping
This Product is an Oversized Item. The shipping cost is as follows: Contiguous USA - $50, Non Contiguous - $100, Canada - $100, Australia - $400, Rest of the World - $200