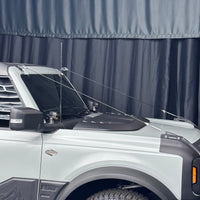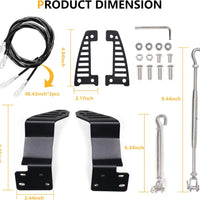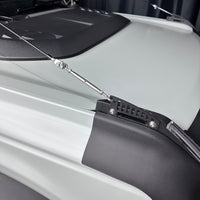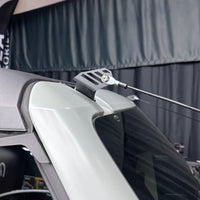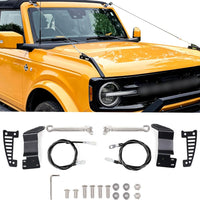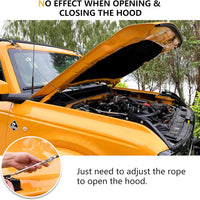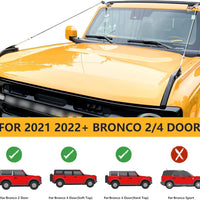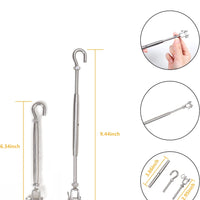 2021+ Ford Bronco Branch Protector / Adjustable Limb Riser Kit - Fits 2 & 4 Door
Description
Introducing the RPM Bronco 2021+ Ford Bronco Branch Protector / Adjustable Limb Riser Kit – Your Ultimate Off-roading Companion!
Navigate the wilderness with confidence and safeguard your Ford Bronco from nature's obstacles. The Bronco Limb Riser Kit is designed to protect your windshield and hood from the harshest encounters with trees, ensuring unobstructed visibility and enhancing your vehicle's safety while conquering the wild .
Crafted with Unparalleled Quality:
Our limb risers for the New Bronco are engineered with precision and durability in mind. Made from powder-coated thin steel brackets, these limb risers boast exceptional strength, anti-corrosion properties, and resistance to scratches. You can count on them to withstand the toughest challenges nature throws your way, maintaining their integrity for years to come.
Effortless Installation, No Drilling Required:
Say goodbye to complicated installations and modifications! Our Bronco Branch Protector Kit is designed for easy, hassle-free installation. There's no need for drilling or any permanent alterations to your beloved Bronco. We provide a detailed installation instruction manual, ensuring a smooth and straightforward setup process.
What You Get:
With your purchase, you'll receive a complete set of 2 limb risers, perfectly tailored for 2021+ Ford Bronco 2-door and 4-door models. Our commitment to your satisfaction extends beyond the product itself. 
Warranty
This Product Features a Lifetime Warranty