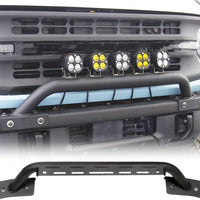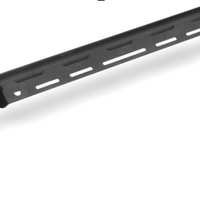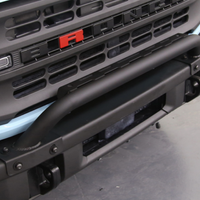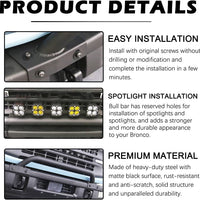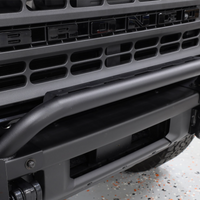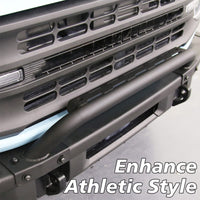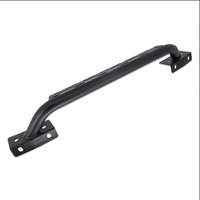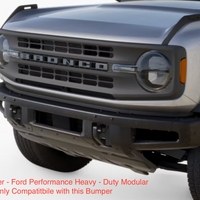 2021+ Ford Bronco Bull Bar With Light Bracket - Fits 2 & 4 Door
Description
2021+ Ford Bronco Bull Bar With Light Bracket
The perfect addition to your Ford Bronco 2021+ model, available for both 2 and 4-door models. With its non-destructive installation process, you can install the Bull Bar using the original screws without drilling or modification, making the installation process quick and easy, taking just a few minutes of your time.
The Bull Bar features a special design that includes installation holes for spotlights and spotlights, adding a firmer and more durable appearance to your Ford Bronco. Made of heavy steel, the surface is matte black, rust proof, scratch proof, and features a solid structure, ensuring its durability and longevity.
The high-quality material provides strong protection for your Ford Bronco, giving you peace of mind on the road, and ensuring that your car remains safe in the event of a collision. Please note that this Bull Bar is not suitable for Ford Bronco Sport models.
Upgrade the protection and style of your Ford Bronco with the RPM Ford 2021+ Ford Bronco Bull Bar With Light Bracket.
Compatibility
This Bull Bar is designed to fit perfectly with the 2021 and 2022 Ford Bronco 2/4 Door models that have the factory heavy-duty modular steel front bumper (Image provided at the end of product images) . Please note that this bar is NOT compatible with Ford Bronco Sport.
Warranty
All of our Bull Bars feature a lifetime warranty, this excludes excessive wear, physical damage, extensive use. These Bull bars are designed with the intended use for esthetic use, along with light holding compatibility. For this reason, Towing the car or causing damage to the bull bar in a similar fashion, will result in a voided warranty.
Shipping
This Product is an Oversized Item. The shipping cost is as follows: Contiguous USA - $50, Non Contiguous - $100, Canada - $100, Australia - $400, Rest of the World - $200