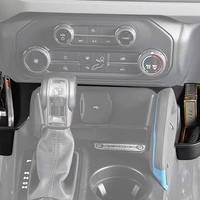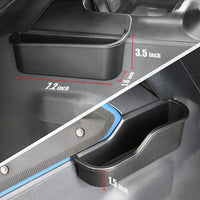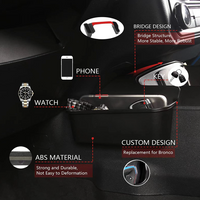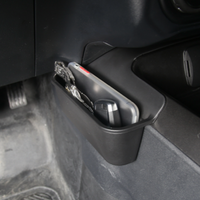 2021+ Ford Bronco Center Console Side Storage Box - Fits 2 & 4 Door
Description
The 2021+ Ford Bronco Center Console Side Storage Box is a must-have accessory for all Ford Bronco owners. This storage box is designed to fit both 2 and 4-door models and offers additional space for your belongings. With our storage box, you can keep your smartphone, wallet, keys, sunglasses, and more within easy reach while you're on the road.
One of the key features of our storage box is the beam design that connects two storage boxes, making the tray stronger and eliminating the drop problem of many of our competitor's products. This means that your belongings will be safe and secure, no matter where your adventure takes you.
Installation is quick and easy, with no glue or drilling required. Simply place the storage box in the correct position and you're good to go. Made from high-quality ABS material and advanced 3D scanning and printing technology, our storage box is durable and long-lasting. The beam adopts a black texture, that not only gives a sturdy and durable look, but also it makes the surface of the storage box well-integrated with the shift table, making it look like an original part of the vehicle.
Warranty
This Product Features a Lifetime Warranty*.