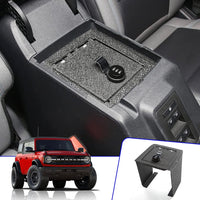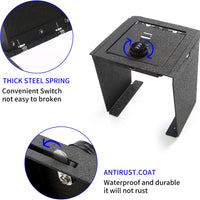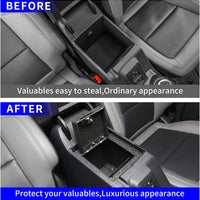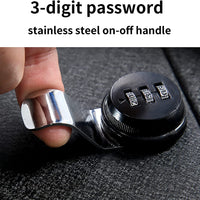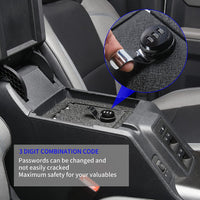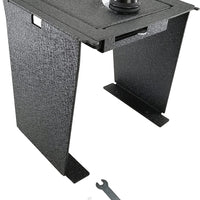 2021+ Ford Bronco Console Safe - Fits 2 & 4 Door
Description
RPM Ford 2021+ Ford Bronco Console Safe - the perfect accessory for your Ford Bronco 2021+ 2/4 Door. (DOES NOT FIT BRONCO SPORT)
This console safe is designed to fit seamlessly into your vehicle's armrest, providing full protection for your personal items and valuables, such as wallets, phones, cameras, credit cards, and documents.
Featuring a 3-digit lock design, this console safe provides an extra layer of security, ensuring that your items are safe from theft or loss. The combination lock is easy to use and provides peace of mind when you are away from your vehicle.
Made of premium strong stainless steel, this console safe is built to last. It is sturdy and strong, and not easy to crack or deform. Additionally, the black powder-coated surface finish process provides complete rust-proofing and wear resistance, ensuring that your console safe will last for years to come.
Installing and removing the RPM Ford 2021+ Ford Bronco Console Safe is a breeze. Insert the console lock box directly into the armrest and tighten up the factory screws using the self-tapping screws that come included with your purchase.
Note that this console safe is not compatible with the Ford Bronco Sport. Protect your valuables and give yourself peace with the RPM Ford 2021+ Ford Bronco Console Safe.
Compatibility
Fits 2-Door and 4-Door (Not Bronco Sport)
Warranty
This Product Features a Lifetime Warranty*.