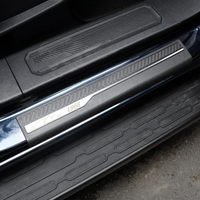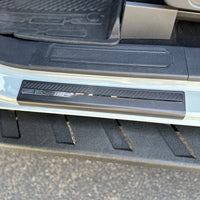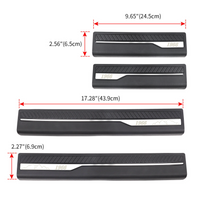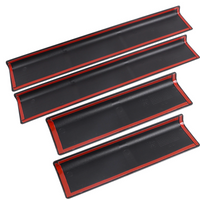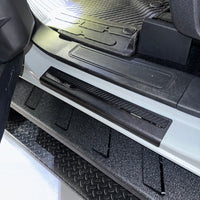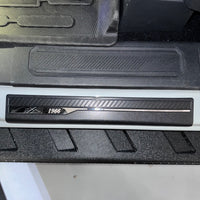 2021+ Ford Bronco Door Sill Protection (4 pcs) - Fits 2 & 4 Door
Description
2021+ Ford Bronco Door Sill Protection (4 pcs) - Fits 2 & 4 Door. Designed specifically for the Ford Bronco 2021 and 2022 4 door (Note: NOT compatible with Ford Bronco Sport), these door sill guards are a must-have accessory for any Bronco owner. (FRONT AND BACK Sill Plates Included)
Over time, the original door sill on your vehicle can become damaged, scratched or scuffed, and that's where the RPM Ford's Door Sill Protection comes in. The guards are designed to prevent any such damage, and they also act as a trim to cover existing scratches, giving your vehicle a sleek and polished look.
Crafted from high-quality ABS material, the guards are strong, durable, non-slip, and scratch-resistant. The black surface is beautifully decorated with steel stripes and "1966" numbers, paying homage to the Bronco's heritage.
Installing the guards is a breeze - simply use the double-sided self-adhesive tape on the back to attach the guards directly onto the door sill. No tools are required, and the package includes 4 door sill guards, two for the front doors and two for the rear doors.
Warranty
This Product Features a Lifetime Warranty*.