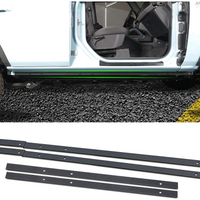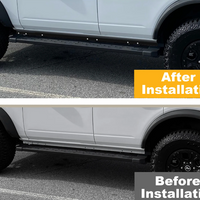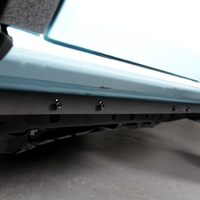 2021+ Ford Bronco Side Skirt / Weld Cover - Fits 4 Door
Description
Introducing the Ford Bronco Side Skirt for 4 Door models, specifically designed for the 2021+ Ford Bronco. This side skirt is NOT compatible with the Bronco Sport or Two-Door Bronco. The side skirt provides added protection to the vehicle body while giving your Bronco an aggressive, OEM-style look.
Built with heavy-duty materials, the two-section side skirt is constructed with high-strength steel and coated with a durable black finish for temperature resistance, impact resistance, weather resistance, and protection against corrosion.
Installation is a breeze, as the side skirt utilizes the factory mounting locations, eliminating the need for drilling or modifications. Simply follow the video guide to easily attach the side skirt to the car body using the original screws.
Not only does this rugged lower rocker panel provide full protection for your rocker panel against bending, scratches, and corrosion during daily use and off-roading, but it also adds an OEM look to your vehicle. Upgrade the appearance of your Bronco and be ready for any adventure with this Ford Bronco Side Skirt.
Warranty
This Product Features a Lifetime Warranty*.