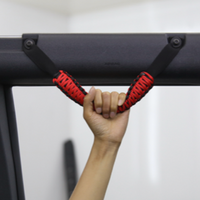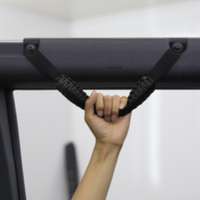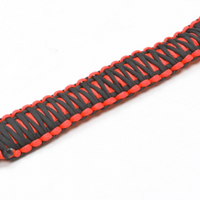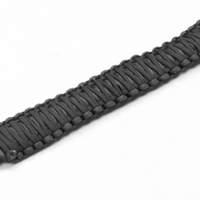 2021+ Ford Bronco Side Top Grab Handle (Red & Black) - Fits 2 & 4 Door (Set of Two)
Description
2021+ Ford Bronco Side Top Grab Handle (Red & Black) - Fits 2 & 4 Door (Set of Two -Two Piece)
Comes in a set of two and will work for both front seat or back seat handles. (Some Decide to purchase 2 quantities of this time (Total of 4 Handles) so they can have all 4 handles in their Bronco.
These grab handles provide increased security while driving on bumpy roads or without doors, and offer strong support when getting in and out of your vehicle.
Installation is a breeze with our highly adapted vehicle design that uses the original car screws. No extra drilling or modifications are required, ensuring no damage to your car. Our grab handles are made of heavy-duty materials, including high-intensity paracord and quality metal grommets that can withstand more than 300 lbs of weight. With a two-color woven design, these handles not only offer durability but also a comfortable and stylish grip.
The grab handle comes only in two colors, Black and Red, which will surely match and complement any color of your Ford Bronco. With this product, you can add safety and style to your Ford Bronco.
Warranty
This Product Features a Lifetime Warranty*.