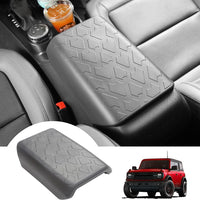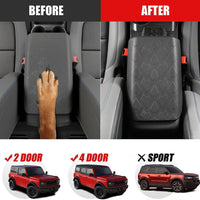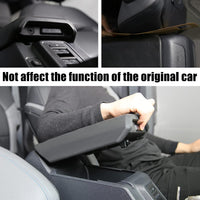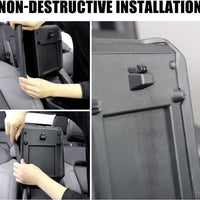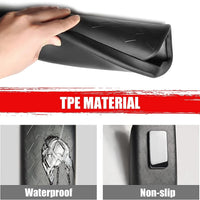 2021+ Ford Bronco TPE Armrest Cover - Fits 2 & 4 Door
Description
The 2021+ Ford Bronco TPE Armrest Cover is a high-quality aftermarket accessory designed to protect and enhance the appearance of your vehicle's center console. The armrest cover is made from TPE (thermoplastic elastomer), a durable and flexible material that is resistant to tearing, abrasion, and damage from liquids. It is also waterproof, making it perfect for protecting your center console from spills and leaks.
This armrest cover is designed specifically for the Ford Bronco 2021+ models and fits perfectly over the existing center console. The distinct pattern of the cover not only adds a touch of style to your vehicle but also provides a more comfortable and durable surface to rest your arm on during long drives. The TPE material is also strong enough to resist damage from pets, children, or everyday wear and tear.
Warranty
This Product Features a Lifetime Warranty*.