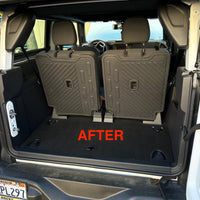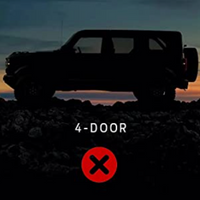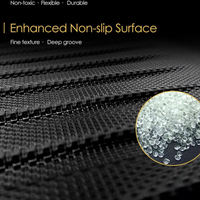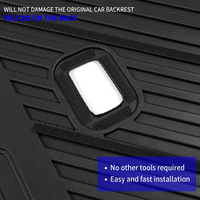 2021+ Ford Bronco TPE Seater back Mat - Fits 2 Door
Description
Introducing the RPM Ford's 2021+ Ford Bronco TPE Seater back Mat, designed to provide maximum protection and a perfect fit for your vehicle. This customized design is compatible with the Bronco 2021-2023 2-Door version, but NOT with the 4-door version or Sport model.
Our package includes 2 pcs liners with preset Velcro for easy installation, without any tools needed. You can also remove them without leaving any marks. Made of high-quality TPE, a non-toxic eco-friendly material, and designed using whole-shape technology, our product is characterized by high intensity and unparalleled durability. Thanks to high-precision 3D scanning technology, each mat is custom-made with the largest coverage and maximum accuracy, providing a secure and snug fit for your vehicle. The waterproof and stain-resistant surface makes cleaning a breeze - simply remove and wipe with a damp towel or hose directly. Upgrade your Bronco with RPM Ford's premium TPE Seater back Mat.
Warranty
This Product Features a Lifetime Warranty*.
Shipping
This Product is an Oversized Item. The shipping cost is as follows: Contiguous USA - $20, Non Contiguous - $40, Canada - $40, Rest of the World - $60