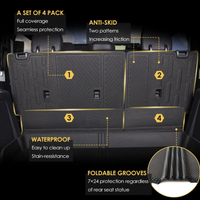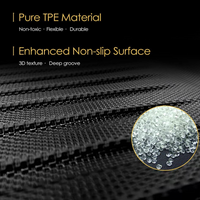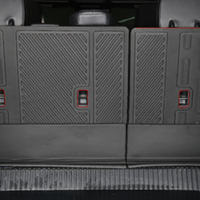 2021+ Ford Bronco TPE Seater Back Mat - Fits 4 Door Only
Description
The seat back mats fit the 4-door models of 2021+ Ford Bronco. Please note that they are not compatible with the Bronco Sport model.
Each mat is custom-made using high-precision 3D scanning technology to ensure maximum accuracy and coverage. This means that the mat offers the best possible protection for your second-row seats, with no gaps or uncovered areas.
Thanks to the waterproof and stain-resistant surface, the RPM FORD 2021+ Ford Bronco 3D Seater Back Mat is easy to clean and maintain. Simply remove it and wipe it down with a damp towel or hose it off directly to get it looking like new again.
Installation of the mat is a breeze, with preset Velcro making it easy to paste and install without the need for any tools. And, if you ever need to remove the mat, you can do so without leaving any marks or residue.
Made from TPE material, they are waterproof, dustproof, and wear-resistant while being lightweight and breathable, making them easy to clean. These backrest mats also protect your seat back from scratches and impacts and are designed for all-weather protection. Installation is fast and simple with Velcro on the reverse side, allowing the mat to be easily stuck to the back of the Bronco's back seat and removed. We also offer a 30-day warranty, in case the product is broken during shipping or normal use, we will provide a new one for free.
Compatibility
2021+ Ford Bronco TPE Seater Back Mat - Fits 4 Door Only
Warranty
This Product Features a Lifetime Warranty*.
Shipping
This Product is an Oversized Item. The shipping cost is as follows: Contiguous USA - $20, Non Contiguous - $40, Canada - $40, Rest of the World - $60