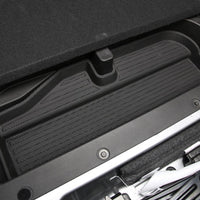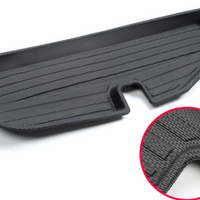 2021+ Ford Bronco TPE Sub-Trunk Mats (Nano Style) - Fits 2 & 4 Door
Description
2021+ Ford Bronco TPE Sub-Trunk Mats (Nano Style) - Fits 2 & 4 Door

The RPM Cargo Area Bottom Mat is specifically designed to protect your vehicle's cargo area. Made of TPE, a waterproof, washable, and durable material, this laser-measured cargo mat fits perfectly in the cargo area of your vehicle providing edge-to-edge protection. The textured finish keeps objects in place and raised edge contains spills. These mats are easily removable and can be cleaned with common household cleaners or power washers.
The mat is laser-measured for a precise fit. Covering the whole cargo area keeps debris and water from falling through and damaging the plastic trim. 
Warranty
This Product Features a Lifetime Warranty*.