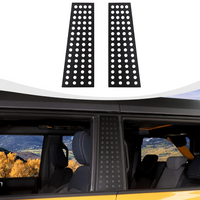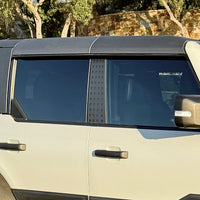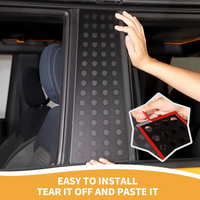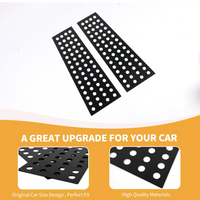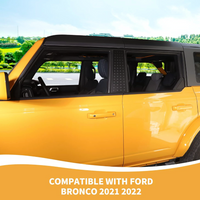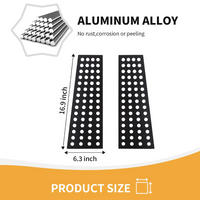 2021+ Ford Bronco B-Pillar Decorative Stickers- Aluminum (1 pair)- Fits 2 & 4 Door
Description
Introducing RPM Bronco's B-Pillar Decorative Stickers crafted for the 2021+ Ford Bronco — a sleek upgrade designed to elevate your vehicle's aesthetic appeal.

1. **Precise Fitment:**
- Engineered exclusively for the Ford Bronco 2021 and 2022 4-door models (Not suitable for Ford Bronco Sport), ensuring a perfect fit for your vehicle's B-Pillar post panel covers.

2. **Perfect Upgrade:**
- Unleash a unique style with the cutout design of these decorative stickers. Enhance your Bronco's appearance with a perfect blend of decoration, showcasing your unique style and attitude on the road.

3. **Effortless Installation:**
- Enjoy a hassle-free upgrade with our easy installation process. Simply tear off the double-sided tape located on the back of the window decals and securely affix them to the corresponding position. Transform your B-Pillars in minutes.

4. **High-Quality Aluminum Alloy:**
- Crafted from premium aluminum alloy, these decorative stickers offer a winning combination of durability, lightweight design, and corrosion resistance. Elevate your Bronco's exterior with confidence in the longevity of this high-quality material.

Upgrade your Ford Bronco's B-Pillars with RPM Bronco's Aluminum Decorative Stickers — the perfect fusion of style, quality, and customer satisfaction. Drive in confidence, showcasing a unique and personalized touch to your Bronco's exterior.
Warranty
This Product Features a Lifetime Warranty*.