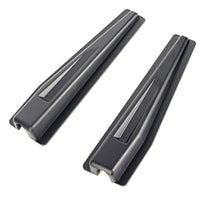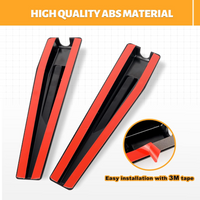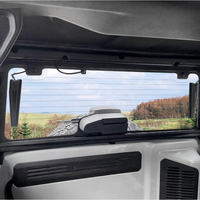 2021+ Ford Bronco Rear Windshield Heating Wire Protective Cover- Fits 2 & 4 Door
Description
Introducing RPM Bronco's Rear Windshield Heating Wire Protective Cover, a perfect fit for the 2021+ Ford Bronco, designed to enhance both functionality and aesthetics.
Key Features:
Precise Fitment:

Tailored specifically for Ford Bronco 2021 and 2022 models, the Rear Windshield Heating Wire Protection Covers ensure a seamless fit for both 2 and 4-door configurations.

Functional Protection:

Safeguard your rear windshield's exposed heating wire with these Rear Defogger Guards. Designed to be scratch and weather-resistant, these covers provide optimal protection while adding a stylish touch to your Bronco, making it truly unique.

Premium ABS Material:

Crafted from high-quality ABS plastic, these covers exhibit exceptional wear resistance, dimensional stability, and oil resistance. ABS boasts excellent electrical insulation properties and remains unaffected by temperature, humidity, and frequency, ensuring durability in various environments.

Effortless Installation:

Designed for convenience, these covers come equipped with pre-installed double-sided tape. Simply adhere them over the exposed plugs and wires, and experience a firm, secure fit that won't easily come off. Plus, they can be removed without leaving any unsightly traces.

Package Inclusions:

Each package contains 2Pcs of meticulously designed ABS Rear Windshield Heating Wire Protection Covers. Our commitment to quality is reflected in our elaborate design and rigorous quality control system, ensuring a consistently stable product.
Upgrade your Ford Bronco with RPM Bronco's Rear Windshield Heating Wire Protective Cover — a combination of practicality, durability, and distinctive style. Elevate your Bronco's rear exterior with a touch of protection and sophistication.
Warranty
This Product Features a Lifetime Warranty*.