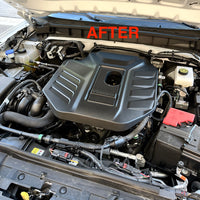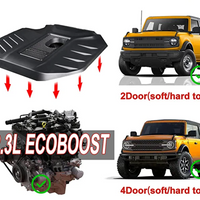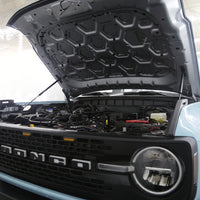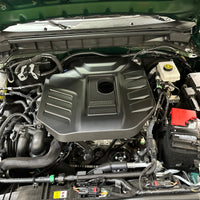 2021+ Ford Bronco Engine Cover 2.3L Only
Description
Introducing the Ford Bronco 2.3L Engine Cover - the perfect addition to enhance the look of your vehicle while also protecting it! This stylish engine cover is made of high-quality ABS plastic and is designed specifically to fit the 2.3L engine in your Ford Bronco.
Easily install this engine cover using the 3 included brackets and 5 bolts, all made with heat-treated stainless steel hardware. This ensures a secure and durable mounting process that can be done in just a few minutes.
Not only does this engine cover add a touch of style to your vehicle, but it also helps to protect your engine from debris and dirt. Keep your engine looking clean and polished with the Ford Bronco 2.3L Engine Cover. Upgrade the appearance of your Bronco with this durable and stylish engine cover.
Warranty
This Product Features a Lifetime Warranty*.