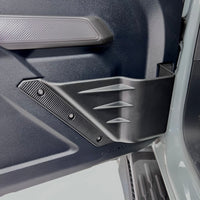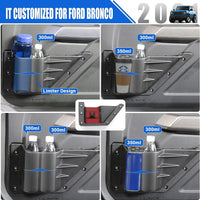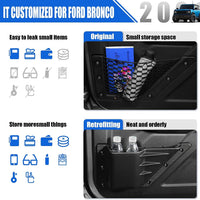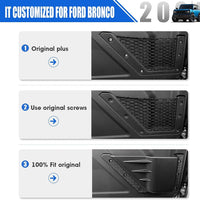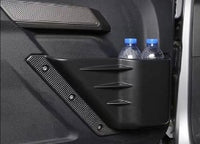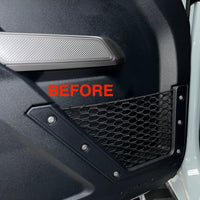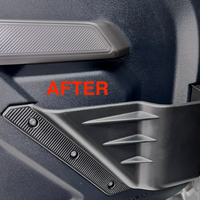 2021+ Ford Bronco Front Door Organizer - Fits 2 & 4 Door
Description

Fits 2021+ Ford Broncos (2-Door & 4-Door). Does not Fit Bronco Sport
The Ford Bronco Front Door Organizers are a must-have accessory for any Bronco owner looking to keep their vehicle organized and clutter-free. These organizers replace the existing net on the driver's and passenger's doors, providing a durable and convenient storage solution for all your essentials.
Each kit includes a four-piece set of organizers, made with a silicon inlay and an ABS plastic outer shell. They are designed to withstand the rigors of daily use and are built to last. Installation is quick and easy, taking less than 5 minutes with the use of the 6 OEM bolts.
With the Ford Bronco Front Door Organizers, you'll have a convenient place to store items like sunglasses, keys, and wallet, keeping them within easy reach while you're on the go. Whether you're hitting the trails or just running errands around town, these organizers will make your life a little easier and a lot more organized.
Compatibility
Fits 2021+ Ford Broncos(2-Door & 4-Door). Does not Fit Bronco Sport
Warranty
This Product Features a Lifetime Warranty*.