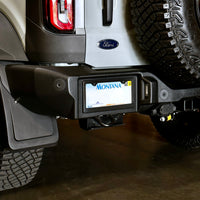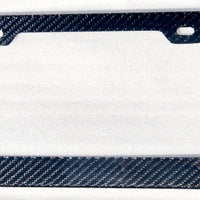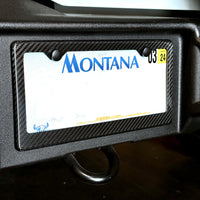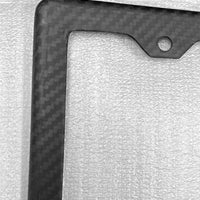 2021+ Ford Bronco License Frame - Real Molded Carbon Fiber
Description
This License Frame installs on newer Ford Broncos with your original stock screws.  This license plate frame is dry molded Carbon Fiber and looks Beautiful on all Ford Broncos.  It includes 2 sets of plastic caps as shown in the photos.

NOTE: If you are in need of longer screws because you are using plastic caps, or washers behind the plate then you can buy 5mm-0.8 x 10mm Phillips-Drive Machine Screws at Lowe's or The Home Depot.  These only fit into the newer Ford Broncos mounting brackets.   
DEMO & INSTALLATION:
Installation
Installation is very simple, all you need is a screwdriver.
Warranty
This Product Features a 1-Year Warranty