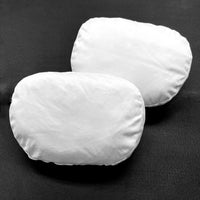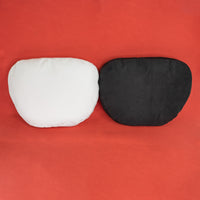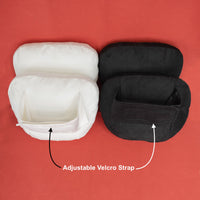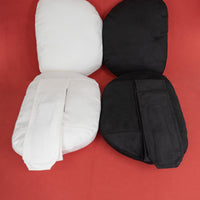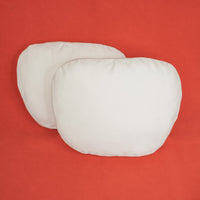 2021 + Ford Bronco Ultra-Soft Alcantara Neck & Headrests Pillows Gen. 2 (1 Pair) - Fits 2 & 4 Door
Description
 New Gen 2 - Softer, velcro adjustable straps, and more affordable.
These are RPM's 2nd Generation of Headrest Neck support pillows.  They differ from our V-Style Vinyl pillows with a new soft-to-the-touch Alcantara outer skin along with softer support.  The outer layer is made from super soft Alcantara Ultrasuede, and the inner pillow is a softer polyester filler.
Our Headrest Neck Supporting Pillows fit all Broncos Models, as well as any car on the road.  This is because of the adjustable velcro strap. You can also hand wash the outer layer if it gets dirty.  These also feature a color-matching velcro adjustable strap for proper fitment in all Broncos Models.
These are the best most affordable neck and headrests on the market, and your passengers will love these super soft headrest pillows.  No more fatigue while taking long road trips when your neck is properly supported with one of our Support Bronco Headrests.  
Warning:  Driving will support your head and neck, but attention must be used when driving regardless of autopilot use. You must keep your hands on the wheel at all times and do not drive if you are tired or fatigued with or without these pillows.
Warranty
This Product Features a Lifetime Warranty*.