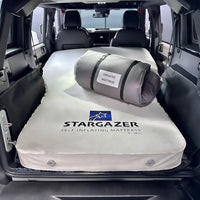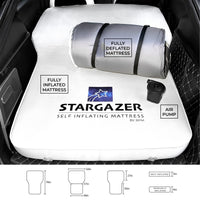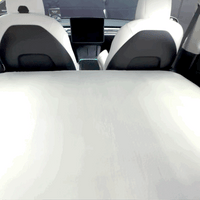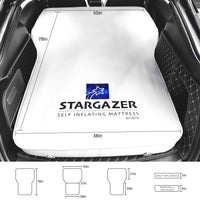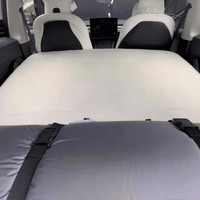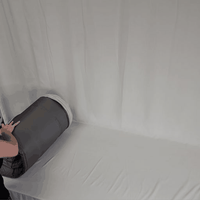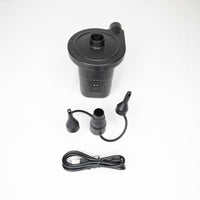 RPM Stargazer Self-Inflating Memory Foam Mattress
Description
Fits Only 4 Door Broncos.
Our new Stargazer Self-inflating Mattress is really amazing.  It's a comfortable, thick, soft self-inflating memory mattress.  This is not an air mattress but a self-inflating Memory Foam mattress.  
It is so comfortable you will not believe it, and it was designed specifically to fit in your Bronco. It is perfect for camping or long drives when you may get tired.  This mattress is not just for your vehicle, it's perfect to keep in your house for guests to sleep on or when you travel to a hotel with the family.  Of course, the best time to use the mattress is when you're going camping or taking a long road trip. Just pull find a rest stop and pull it out of the trunk or frunk and let it self inflate.
Self-Inflating Mattress Benefits:  What is self-inflating?  This simply means when you remove it from the storage bag and open one of the plugs the mattress inflates all by itself!   It's truly amazing and it works without the need for a pump as it inflates to over 90% on its own.  Extra air can be added to increase firmness using the included cordless, rechargeable electric pump. 
Inflation It takes 2-3 without any pump and with the rapid delation with the pump it delates in only 2 minutes with the included rechargeable air pump.  After deflation, it easily rolls up for transport or storage.
Unlimited Use:   This can be used in any car or SUV as long as it has folding back seats!  May use it in a tent, as an extra home guest bed.
Storage:  When totally deflated with the included Air Pump, this mattress will fit in your Sub-Trunk or trunk for convenient storage and availability.
Dimensions: Rolled- 17" x 14" x 14"- Inflated:  5" Thick x  50" Wide x 78" Tall
Construction:  Interior:  Open Cell Polyurethane Foam Interior, Top & Sides are made from 50D Elastic Polyester with a TPU Non-Toxic Smooth Waterproof surface. The Bottom fabric is made from 75D Polyester, and the carrying bag has carrying straps for storage and portability.
Storage Note: To maximize the lifespan of your self-inflating mattress, store this partially inflated, with the 4 valves open.  Just place it under your home bed or on the edge of a closet or your garage.  If your mattress is not stored fully inflated, the foam or cells inside it may become overextended which will decrease re-inflation over time.
What's included?
1. RPM Stargazer Mattress
2. Travel Bag with string tying top & carrying strap.
3. 2 compression straps to keep the mattress from unfolding while storing.
4. Portable Wireless Rechargeable Air Pump with Micro USB to USB-A Charger
5. 12V to USB-A Adapter for easy car charging of the pump
Please watch our demo video below to see how amazing this self-inflating technology is and you will fall in love with this.  Again you can place this right on the floor in your family room and let it self-inflate and sleep on it peacefully.  You will not bottom out or touch the floor.  It's not an air mattress.
Compatibility
Fits Only 4 Door Broncos.
Warranty
This Product Features a Lifetime Warranty*.
Shipping
This Product is an Oversized Item. The shipping cost is as follows: Contiguous USA - $30, Non Contiguous - $125, Canada - $75, Australia - $200, Rest of the World - $125